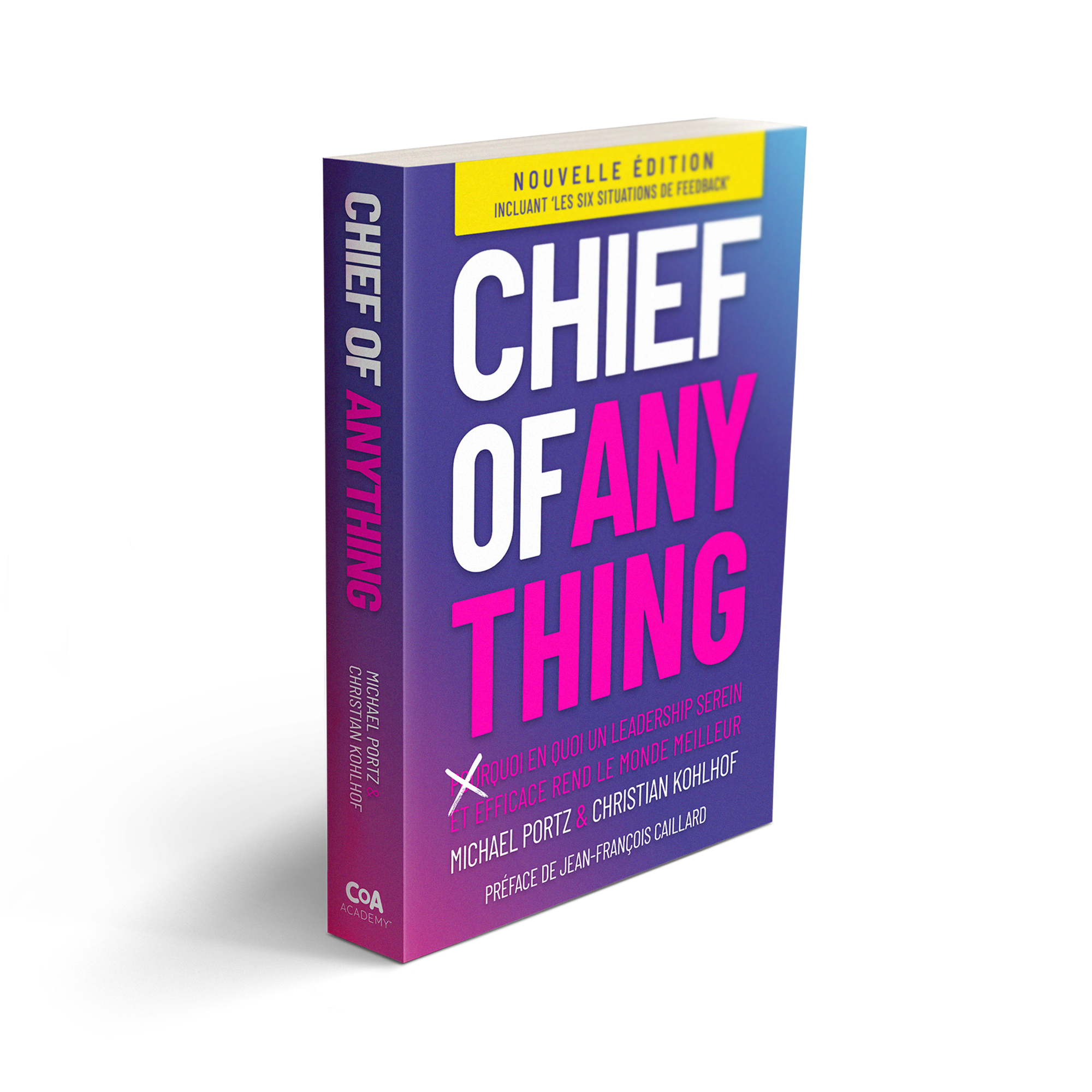 Ich lerne die vier Elemente großartiger Führung kennen
Ich erwerbe die Fähigkeiten, jede Situation erfolgreich zu meistern
Ich verstehe die Philosophie der "Entspannten Produktivität"
Ich lerne die gleichen Führungsmethoden, die an der CoA Academy im CHIEF OF THE YEAR Programm vermittelt werden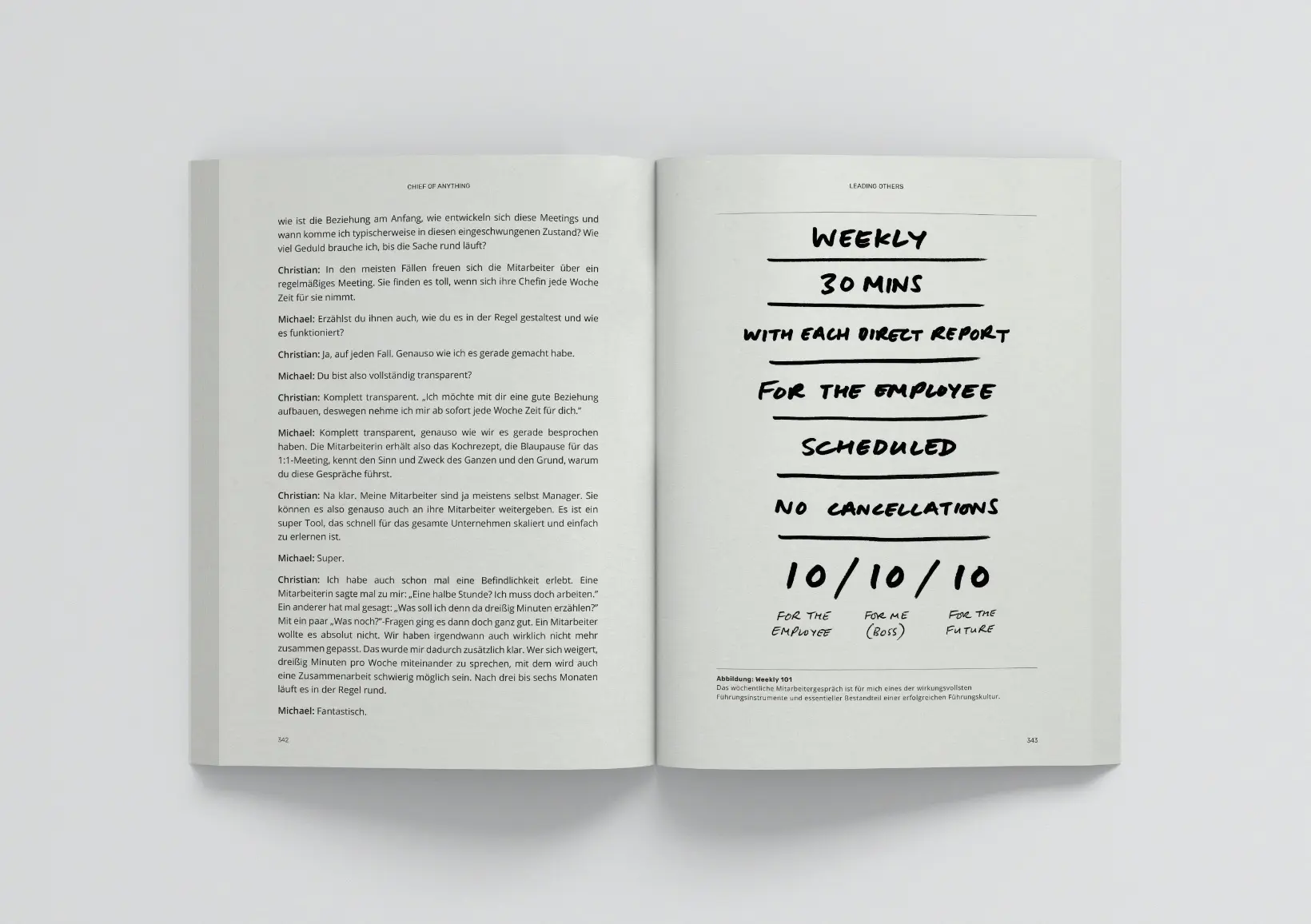 HAST DU DICH JEMALS KOMISCH GEFÜHLT, WENN ES UM FEEDBACK GING?
"The Six Situations of Feedback is a must-read for anyone looking to improve their leadership skills."
Dr. Marshall Goldsmith
Thinkers50 #1 Executive Coach and New York Times bestselling author of The Earned Life, Triggers, and What Got You Here Won't Get You There.
"These guys have put a massive spotlight on what is a very awkward topic for managers, bosses or even husbands and wives! Entertaining from start to finish."
Verne Harnish
Gründer von EO (Entrepreneurs' Organization) und Bestsellerautor von Scaling Up und Mastering the Rockefeller Habits.
"Whether you are a new leader, or a seasoned veteran, use this book to up your feedback game and reap the dividends of better team performance."
Prof. William R. Kerr
Harvard Business School, Professor für Betriebswirtschaftslehre und Leiter der Abteilung für Unternehmensführung.
"A Practical and much-needed guide on how to give feedback to build better teams; it's a quick and useful read for any leader who wants to improve."
Dr. Geoff Smart
Vorsitzender und Gründer von ghSMART und New York Times-Bestsellerautor von Who, Leadocracy und Power Score.
Michael ist Coach und Mitgründer der CoA Academy.
Christian ist Mitgründer der CoA Academy.